Amy is a Licensed Clinical Social Worker with extensive work with children, teenagers, individuals and families. Amy feels that seeking therapy shows tremendous inner strength and character. She feels it is an honor to walk with people in part of their journey of life where they may need some extra support or a fresh perspective on various situations. Life is not always a smooth road, and at times are slowed down by a speedbump or come to a crossroad, unsure of what direction to take. Therapy can be a place to seek support, work through difficult emotions in a safe space, and learn new ways to conquer the 'bumpier' parts of life. Amy uses a variety of approaches unique to each person. Through the use of empathetic listening, strengths-based, behavioral and solution-focused therapy, Amy will help people realize their own power to make the changes they seek to find their authentic selves and inner peace. Whether a person is seeking someone to listen without feeling judged, uncover strength to overcome fears, to improve relationships or help being able to look in the mirror and take pride in themselves, Amy can offer support.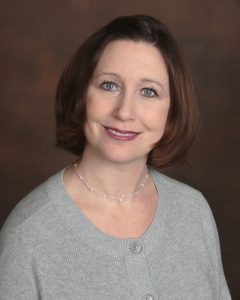 Prior to working with Polaris Counseling, Amy has worked with people in a variety of environments. She worked in a hospital as a Medical Social Worker, assessing mental health needs for people in crisis. She also worked in a non-profit family counseling agency providing individual, couples and group therapy. In this agency, she co-led a group for men convicted of domestic violence and court mandated to therapy. Amy has also worked in schools with students and families to provide emotional support when needed, speak in classrooms on topics, such as, bullying, anger management, respectful communication and many other issues kids face today. Amy has worked with children, teenagers, families and couples in child welfare agencies to provide support in foster care, adoption, child abuse and neglect and trauma. In working with children and teens, Amy has learned the importance of working with both the parents and the family as a whole to assure positive changes are made and maintained moving forward.
Amy graduated from Aurora University with a Masters degree in Social Work, with an emphasis on psychology and clinical therapy, and is a Gottman Level 2 certified couples therapist. Amy feels very blessed to have a supportive husband, her own four beautiful children and two stepchildren, who all keep her entertained daily with their humor and vibrant personalities. The family also love playing and cuddling with their sweet Goldador (half Labrador/Half Golden Retriever), who will eventually be trained as a therapy dog. When not working, Amy can be found on soccer fields with three kids in club soccer or at a dance studio with her youngest daughter. She also loves the stage, whether it is acting or directing children in community theater or watching Broadway plays. Amy has found the stage to build people's confidence, conquer fears and find their authentic selves.
What people are saying about Amy:
"There was no one like Amy for our family. She would include my husband and I with the children who were foster children. We were always treated like a family, a whole unit. Amy helped us bond and feel like a family. She helped my husband and I communicate better, which also helped us be better parents. Amy would listen to me and be able to help me to see that I have qualities to love about myself, which helped me to be able to enjoy life more and be more positive. Amy is a wonderful therapist and is truly her calling in life."
Amy's Recommended Readings:
The Five Love Languages – Gary Chapman
How to Talk So Kids Will Listen & Listen So Kids Will Talk – Adele Faber & Elaine Mazlish
The Five Love Languages of Children – Gary Chapman and D. Ross CampbellThe 7 Habits of Highly Effective Families – Stephen R. Covey
I Hate You–Don't Leave Me: Understanding the Borderline Personality – Jerold J. Kreisman and Hal Straus
Healing Developmental Trauma: How Early Trauma Affects Self-Regulation, Self-Image, and the Capacity for Relationship – Laurence Heller
Today I Feel Silly: And Other Moods That Make My Day – Jamie Lee Curtis
Maybe Days: A book for children in foster care – Jennifer Wilgocki and Marcia Kahn Wright