Debbie is a Licensed Marriage and Family Therapist with a Master's degree in Marriage and Family Therapy from St. Thomas University in Miami, Florida. She has provided counseling services to individuals, couples, adolescents and families since 1991, and is a Clinical Member of the American Association of Marriage and Family therapy since 2000.
She provides therapy for adult children of alcoholic families, blended families, codependency, communication problems, couples/marriage, depression/anxiety, family counseling, infidelity, parenting issues, self-esteem, and stress management. She is an active, directive, cognitive-behavioral, solution-focused therapist who has worked successfully with diverse cultures, ethnicities, sexual orientations and religions.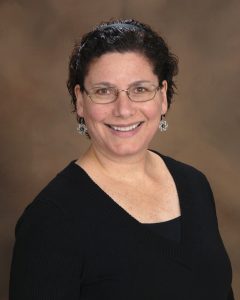 Debbie has provided counseling in co-dependency/adult children of alcoholics since 1992, and has helped people move from powerlessness to making choices leading to fulfillment and happiness. Debbie's approach focuses on empowering her clients with knowledge they need to become more effective in managing life's challenges. The wounded inner child is one of her special interests.
She continues to update her professional skills by attending classes and seminars. She completed Dr. John Gottman's workshop "The Art and Science of Love" in September 2016 and completed Dr. John Gottman's Level 1 "Clinical Training Gottman Method Couples Therapy" in February 2017.
Debbie is down to earth, genuine and frank. She will challenge you, assign homework and suggest YouTube videos, articles and other reading materials. She is married, has two adolescent children and an adult stepson. She especially enjoys family time, taking walks, nature, watching movies, camping, vacations, restaurants, theater and walking her family's dog!
What people are saying about Debbie:
"As you will soon understand, I consider myself a "DEBBIE LEVINSON SUCCESS STORY". I started seeing her in 2009 as a battered wife, separated and co-dependent with low self-esteem suffering from depression and PTSD. I think Debbie has a special rapport with women and has the ability, through her counseling, to empower them. In my case, we were also able to relate on a spiritual level thanks to our shared faith in God…"
Debbie's Recommended Readings:
On Grief and Grieving – Elizabeth Kubler-Ross
Anger Management for Everyone – Raymond Chip Tafrate, PH.D., Howard Kasssinove, PH.D. ABPP
The Red Book of ACA. Adult Children: Alcoholic/Dysfunctional Families – ACA WSO
Not "Just Friends" – Shirley P. Glass, Ph.D
After the Affair – Janis Abrahms Spring, PH.D.
Your Perfect Right –  Robert Alberti, PH.D, Michael Emmons, PH.D.
And Baby Makes Three – John M. Gottman, PH.D., Julie Schwartz Gottman, PH.D
10 Lessons to Transform Your Marriage – John M. Gottman, PH.D. Julie Schwartz Gottman, PH.D
Women Who Love Too Much – Robin Norwood
The Road Less Traveled – M. Scott Peck
When Bad Things Happen to Good People – Harold S. Kushner
Tuesdays with Morrie – Mitch Albom
Codependency No More – Melody Beattie