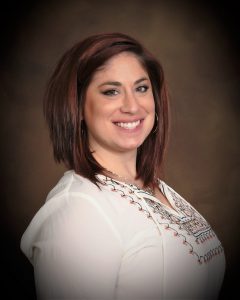 Erin Staley is a Licensed Clinical Social Worker who has dedicated her career to empowering children, adolescents, adults, and families to see the strength that already exists within them through validation, support, and guidance. She utilizes a reality based approach focusing on the here and now, helping to prepare her clients for a healthier future through acceptance and self-determination.
In 2005, Erin began her calling in mental health working with children diagnosed with depression, anxiety, ADHD, PTSD, and conduct disorder. Having experience working with survivors of significant neglect, abuse, and violent offenses, Erin uses Trauma Focused CBT, self-esteem building, and coping skills training to rebuild and reaffirm one's life. Furthermore, Erin has worked with adolescents, adults, couples, and families to learn the importance of expressing unmet needs, maintaining transparency, and setting boundaries. Using mindfulness techniques, CBT, DBT, anger management skills, and choice theory, Erin continues encouraging her clients of all ages to take responsibility for their lives while working to decrease depression, anxiety, self-defeating thoughts and behaviors, addiction, and victimization. When not at Polaris Counseling, Erin works as a Regional Mental Health Manager, overseeing mental health programming in county jails throughout the state. With a diverse background, Erin understands the importance of the healing process, self-care, and a safe place to grow and explore.
Erin graduated with her Master's in Social Work from the University of Illinois, Champaign-Urbana. It was here she specialized in mental health, learning the significance of unconditional positive regard, genuine acceptance, and congruence. Erin understands that no two people are the same and with each new meeting is a new opportunity to learn.
Erin is a pet enthusiast, who spoils her dog and three cats. She enjoys reading Jodi Picoult and true crime novels, especially while lying in the sun. Family is one of the most important things to Erin, truly recognizing the ups and downs of any close relationship. Erin works to find the silver lining in every situation, as Ralph Waldo Emerson said, "Even in the mud and scum of things, something always, always sings."
Erin's Recommended Readings:
Quarterlife Crisis: The Unique Challenges of Life in Your Twenties – Alexandra Robbins and Abby Wilner
The 5 Languages of Love – Gary Chapman
Man's Search For Meaning – Viktor Frankl
F*ck Feelings – Michael and Sarah Bennett
The Self-Centered Marriage: The Revolutionary Scream Free Approach to Rebuilding Your "We" by Reclaiming your "I" – Hal and Jenny Runkel
The Gifts of Imperfection: Let Go of Who You Think You Are Supposed to Be and Embrace Who You Are – Brene Brown
Unfu*k Yourself Get Out of Your Head and Into Your Life – Gary John Bishop
It's Called a Break Up Because It's Broken – Greg Behrendt and Amiira Ruotola-Behrendt
Party of One: The Loner's Manifesto – Anneli Rufus
Almost a Psychopath – Ronald Shouten and James Silver