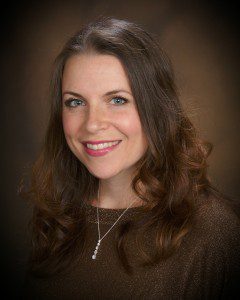 Lauren Sax-Hanninen is a Licensed Clinical Professional Counselor who brings more than a decade of experience to her work with children, adolescents, parents and families. Her approach to treatment helps clients consider their current thoughts and behaviors in order to assess whether these choices positively or negatively affect their quality of life. She also utilizes coping skills training, problem-solving and relaxation strategies in her sessions to help clients bring themselves to a more peaceful center.  Her goal is to make therapy a place where clients can learn skills that will benefit them for the rest of their lives.

Prior to joining Polaris Counseling, Lauren's experience included work for DuPage County Health Department and outpatient therapy in private-practice settings.  Her expertise includes areas such as couples counseling, anxiety and depression, personal growth, recovery from trauma, sexual abuse issues, attachment issues, communication training, divorce mediation, anger management, life transitions and substance abuse.
Lauren holds a Master's Degree in Clinical-Counseling Psychology from Illinois State University, with course emphasis in child and adolescent mental health development. She holds a Bachelor's Degree in Psychology and Philosophy from Illinois Wesleyan University. Lauren is a life-long Naperville resident, and a wife and mother who loves to spend time outside with her family.  Her interests include physical fitness, writing poetry, learning about alternative health strategies and finding ways to simplify life.
What people are saying about Lauren:
"Lauren came in and worked with our family during a very stressful time. In our family sessions, we learned how to listen to each other, react calmly and with patience, and work through conflict in a healthier way. Lauren's patience and skills helped me grow as a parent, from an educational and emotional perspective. I didn't understand the problems my daughter was having, but, with a lot of education, I can now see things from her viewpoint. Because of Lauren's help, my family is able to communicate much better and I am able to solve problems that come up in a better way. The things we learned in therapy help us everyday."
Lauren's Recommended Readings: