Alison Clark is a Licensed Clinical Social Worker with several years of experience working with adolescents, adults, couples and families. Alison has developed a special niche in the way that she counsels and empowers people going through a transitional period in their lives, whether it be anxiety, depression, an addiction or a family member coping with someone who struggles with addiction. Alison is a highly integrative social worker with experience in a wide range of issues in adults as well as young adults, especially divorce, grief and loss.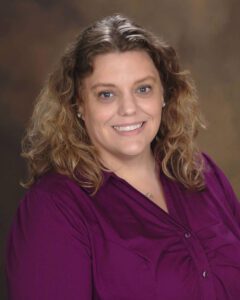 Alison believes in a holistic approach where she provides a safe, non-judgmental space for her clients to process their thoughts and gain skills to improve their lives. Clinical tools such as Mindfulness, Cognitive Behavioral Therapy, Acceptance and Commitment Therapy are all used along with any tool the client finds beneficial including family/peer engagement such as faith and/or spirituality.
Alison earned her Master's Degree at Aurora University with a concentration in School Social Work and Substance Abuse. The majority of Alison's career has been dedicated to working in shelters, hospitals, and private practice settings.
Alison enjoys spending time with her family and her friends. Alison loves being an active and involved Aunt of four nephews and a niece. She also enjoys reading, listening to music, day trips, weekend dinners and games with family.
What people are saying about Alison:
"Alison is extremely sweet, attentive, helpful and assertive. Her sweetness and attentiveness helped me open up and feel understood, she provided an open and safe place where I can say anything free of judgment. Alison's humor brought out the smiles through the tears and made me feel like she was genuinely my friend. She was very helpful with providing techniques and recommending various methods that best suited me. Her assertive nature was what I needed, she pushed me and helped me leave my comfort zone, motivated me to break the cycle and truly understand myself, how my brain works. Helped me feel like I was in control of my emotions once again. She not only helped me with my mental state but she wanted to make sure I succeeded in life as well; gave me the push I needed to apply to jobs and get on with my life. Alison is wonderful and though I miss her, I am happy to say I no longer need to go in for my sessions. She's the best!! Forever grateful."
Alison's Recommended Readings:
The Five Love Languages – Gary Chapman
Buddhist Boot Camp – Timber Hawkeye
The Four Agreements – Don Miguel Ruiz
33 Days to Morning Glory – Michael E. Gaitley
Thanks for Being a Friend – Emma Lewis
Men are Clams, Women are Crowbars – David E. Clark
Girl, Wash your Face – Rachel Hollis
The Power of Letting Go – John Purkiss
Calming your Anxious Mind – Jeffery Brantley