Dr. Roberts is a Licensed Clinical Professional Counselor and educational psychologist. Monica received her Master's Degree in Counseling from St. Xavier University in Chicago and her Doctorate degree in Educational Psychology at National Louis University.
Dr. Roberts uses an eclectic approach to therapy that encompasses a multitude of techniques that are tailored to each of her client's specific needs. Dr. Roberts' theoretical orientations include Adlerian therapy, DBT, ACT, CBT, and trauma focused approaches. Dr. Roberts wants to help her clients understand their own unique perspectives, create their own goals for their life and empower them to work on realistic steps towards those goals. She has a wide range of experience working with children, adolescents, adults, families and groups.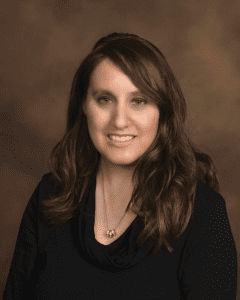 Dr. Roberts has worked in a variety of settings with many populations, including SGA Youth and Family Services, Camelot Schools, Counseling Connections/South Campus Therapeutic Day School, Timberline Knolls Residential Treatment Facility at which she held a supervisory position, College of DuPage and Linden Oaks Hospital. Currently Dr. Roberts is the Program Director for the Naperville location of Symetria Recovery, an outpatient substance abuse clinic. Dr. Roberts is trauma informed in her approach and wants to provide a safe environment for clients to explore trauma, learn skills to enhance their functioning and live healthier, more fulfilled lives.
What people are saying about Monica:
"Monica is truly a gifted and compassionate therapist. I was able to open up and trust her with my trauma history in a short amount of time. Her insight and approach challenged my thought process and behaviors. Monica is invested in helping her clients live full and purposeful lives"
Monica's Recommended Readings:
The Body Keeps the Score:  Brain, Mind, and Body in the Healing of Trauma – Bessel van der Kolk
DBT Skills Training Manual, 2nd Edition – Marsha Linehan
The Dialectical Behavior Therapy Skills Workbook: Practical DBT Exercises for Learning Mindfulness, Interpersonal Effectiveness, Emotion Regulation and Distress Tolerance – Matthew McKay, Jeffrey Wood, Jeffrey Brantley
A Practical Guide to Acceptance and Commitment Therapy – Stephen Hayes, Kirk D. Strosahl, Kelly G. Wilson
The Individual Psychology of Alfred Adler – Alfred Adler
The Power of Vulnerability – Brene Brown
Don't Sweat the Small Stuff… And It's All Small Stuff – Richard Carlson
Cognitive Behavioral Interventions for Trauma in Schools – L. H. Jaycox
A Child Called It – Dave Pelzer