Antonio Salvat, Psy.D., LMFT has a doctorate in clinical psychology and is a Licensed Marital and Family Therapist. He specializes in individual, couples, and family therapy with adolescents and adults of various backgrounds and sexual orientations. Dr. Salvat has worked with people struggling with depression, anxiety, Asperger's Syndrome (autism spectrum), Borderline Personality Disorder, Obsessive Compulsive Disorder, thought disorders, emotional disorders, sexuality and gender, co-dependency, boundary issues, and general life problems.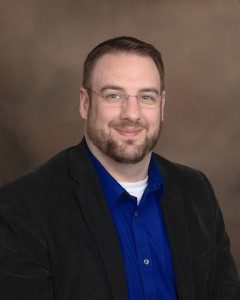 Dr. Salvat has practiced in Chicago's western suburbs for more than eight years. Prior to joining Polaris Counseling, Dr. Salvat worked at Psychological Solutions Institute in Lisle. He also worked at Linden Oaks at Edward Hospital in Naperville. At Linden Oaks at Edward Hospital, he worked on the adult in-patient unit where he pioneered the unit's first groups in Dialectical Behavioral Therapy (DBT) and Acceptance and Commitment Therapy (ACT). He ran experiential groups on the chemical dependency unit, adolescent in-patient unit, and a variety of out-patient programs including the adolescent anxiety unit, the adult anxiety unit, and the Aspirations program. In his final year at Linden Oaks, Dr. Salvat completed his post-doctoral fellowship in the psychological assessment department.
Dr. Salvat specializes in couples therapy, family therapy, and individual therapy. In couples therapy, Dr. Salvat focuses on communication, emotional connection, and boundary issues. In family therapy, he works with a variety of family dynamics, including divorce difficulties, families trying to support family members struggling with a mental illness, and families learning to cope and support a child on the autism spectrum (formerly known as Asperger's Syndrome). In individual therapy, Dr. Salvat uses a combination of Acceptance and Commitment Therapy and Dialectical Behavioral Therapy to address a variety of issues.
He completed his Bachelor's Degree in Psychology from Indiana University Bloomington and his Masters Degree and Doctorate in Clinical Psychology from the Illinois School of Professional Psychology in Chicago, Illinois. He is married to his college sweetheart and they have a precocious toddler. In his free time he enjoys playing basketball, reading, and spending time with family and friends.
What people are saying about Antonio:
"When I first saw Tony, I was convinced he could fix me right up and I would be on my way. In reality, I had been living in a kind of detached survival mode for most of my life. My family structure was in the process of falling apart and I needed help to provide a good example for my children. Tony is such a patient, knowledgeable and skilled therapist that talking to him even about difficult things was easy. He has guided me to embracing a life I want to live; through therapy I have learned how to identify values, learned DBT and ACT skills and most important how to communicate better and recognize my emotions. My family is growing strong and I can envision a wonderful future."
Antonio's Recommended Readings:
The Happiness Trap – Russ Harris
Get Out of Your Mind and Into Your Life – Stephen C. Hayes
How Can I Forgive You– Janis Abrahms Spring
How to Improve Your Marriage Without Talking About it – Patricia Love and Steven Stosny
Parenting Your Anxious Child with Mindfulness and Acceptance – Christopher McCurry
The Complete Guide to Asperger's Sydrome – Tony Attwood
The Miracle of Mindfulness: An Introduction to the Practice of Meditation – Thich Nhat Hanh
Mindful Movements: Ten Exercises for Well-Being – Thich Nhat Hanh
Savor: Mindful Eating, Mindful Life – Thich Nhat Hanh
Sometimes I Act Crazy: Living with Borderline Personality Disorder – Jerold J. Kreisman