Renee Pollock is a Licensed Clinical Professional Counselor (LCPC) with over a decade of experience working with children, adolescents, adults, and their families. Renee has spent most of her career working in both inpatient and outpatient psychiatric settings, including an adolescent residential treatment center. In the acute inpatient setting she specialized in assessment and referrals and is knowledgeable about many community resources that can provide additional support. Renee received her Masters degree in from Benedictine University with a concentration in child psychology.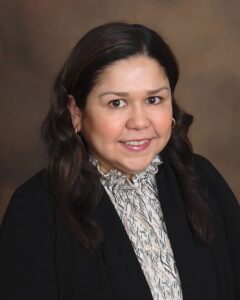 Renee has extensive experience working with individuals in crisis as well as individuals dealing with trauma, grief and loss, relationship issues and more common brief situational stresses. Renee uses a variety of methods including Client Centered Therapy, Motivational Interviewing, Cognitive Behavioral Therapy, Dialectical Behavior Therapy and Play Therapy. Renee believes in a holistic approach to empower clients to learn new skills and ways of coping.
Renee has been married to her husband for 17 years and they enjoy traveling and cooking together. When traveling they seek out museums and new cuisine. Renee also enjoys spending time with her large extended family and friends!
Renee's Recommended Readings:
The 5 Love Languages: The Secret to Love that Lasts – Gary Chapman
The Love Dare – Stephen Kendrick
The Seven Principles for Making Marriage Work – John M. Gottman, Ph.D.
The Power of Now – Eckhart Tolle
The Gifts of Imperfection – Brene Brown
The Power of Vulnerability – Brene Brown
Codependent No More: How to Stop Controlling Others and Start Caring for Yourself – Melody Beattie
Man's Search for Meaning – Viktore E. Frankl
The Gift of Therapy – Yalom
The Boy who was Raised as a Dog – Perry