Lisa Banner is a Licensed Clinical Professional Counselor. For over fifteen years, Lisa has worked with groups, individuals, adults, children, adolescents, and families. She is here to support her clients, introduce new life tools, offer new perspectives, and help her clients heal, grow, and overcome challenging situations. Lisa has an extensive background working with depression, anxiety, self-injury, bipolar, ADD/ADHD, grief, addictions, executive functioning, divorce, blended families, parenting issues, women's issues, and transitional life changes. To effectively identify, support growth, and create positive change, Lisa uses a collective approach utilizing Cognitive Behavioral Therapy, Dialectical Behavioral Therapy, Motivational Interviewing, Acceptance Commitment Therapy, Solution Focused Therapy, and introduces her clients to Mindfulness. "We all have struggles. Sometimes asking for help is the hardest thing we do."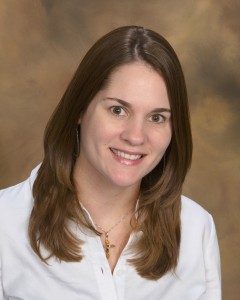 When Lisa joined the Polaris Counseling team, she was concurrently, the Director of Counseling at an all girls Catholic High School in Lemont (private practice was her "after-school job"). Now she's the executive director at home with a husband and the three children (twin daughters and a son). She sees clients at Polaris in the evenings and weekends to work with others. Other prior experiences include; crisis counselor at an alternative therapeutic day school, a clinician for DuPage County Health Department, and a case worker in a psychiatric group home.
Lisa has a master's degree from the Chicago School of Professional Psychology with a focus on children and adolescents, a school counseling license from Northern Illinois University, and a bachelor's degree from Webster University in St. Louis, MO. "Go Cardinals!"
Lisa loves her family, her friends, and the work she does. She feels incredibly grateful being able to work in the field she does. She enjoys teaching her children how to garden, explore, bike, travel, live simply, laugh at life, give thanks, and be appreciative of the beauty we are surrounded by. It really is the small things that matter the most. Lisa loves learning, and exploring!
What people are saying about Lisa:
"I wanted to briefly share my experience at Polaris with my counselor Lisa. Especially in light of recent celebrity news of the passing of Robin Williams, I have been reflecting on the decision nearly a year ago to approach Lisa after a session she was having with my daughter. To this day I am still not sure how or why I got the courage up to open my mouth about the struggles I was going through. Over the first few sessions Lisa was able to find a glimmer of hope that things could maybe get better that I didn't even know I had. She fanned that precious spark and led me to a place where I could eventually imagine that life did not have to be miserable. Her discernment and wisdom of when to listen, when to push, and exactly what steps I needed to overcome my despair were nothing short of miraculous in my life…
Lisa's Recommended Readings: