Shannon Aldridge is a Licensed Clinical Social Worker with extensive experience in working with individuals, couples, children and families. Through the use of psychoanalysis, cognitive behavioral and family systems theories she works with clients to fully explore their struggles, re-establish balance and empower them to maintain healthy relationships. Shannon also possesses a passion for and an understanding of Christian counseling needs.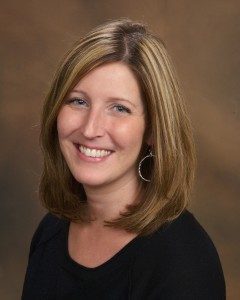 Prior to joining Polaris Counseling, Shannon worked for the State of Illinois to provide services to children who have been the victim of abuse or neglect and their families. She has also worked extensively with children and adults with Autistic Spectrum Disorders. Her expertise includes issues relating to mental health, addictions, domestic violence, grief and loss, attachment and a myriad of child and adolescent behavioral disturbances.
Shannon holds a Master's Degree in Social Work from Aurora University and Bachelor's Degree in Psychology and Sociology from Augustana College. She's a mother of three young boys who enjoys spending time outdoors, at sporting events or escaping her male-dominated home for a long run, yoga or shopping.
What people are saying about Shannon:
"As our counselor for three years, Shannon was extremely caring and empathetic as we faced the challenges of raising a child with Autism Spectrum Disorder. She was very knowledgeable in advising and guiding us about our child's educational services and provided invaluable support for us as parents in understanding and managing our child's behaviors. Thanks to Shannon's support we are confident that our child is prepared for independent living and would recommend her to anybody seeking guidance and direction for their child in need."
Shannon's Recommended Readings: